Your pet's home away from home.
Family Pet Clinic of Redondo Beach offers clean, safe, secure dog kennels and cat condos for boarding
Our "living spaces" are managed and supervised by skilled, highly trained, and caring medical team members.
All of our living spaces are climate-controlled. All pets are given comfortable bedding that is freshly laundered every day, just like at a nice Hilton or Marriott.
Cat Boarding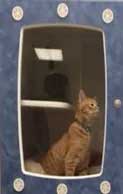 Our luxury cat condos are located in a very quiet dog-free room. Our quiet cat room has music in the background to help our guests feel more at home.
We have a Feliway Calming Pheromone diffuser plugged in which constantly provides all boarding cats with the feeling of "happiness" just by sniffing the air in the room.
Most of our feline guests are comfortable enough to groom and nap. Our team members clean litter boxes and freshen food and water twice daily.

Dog Boarding
Our dog living spaces are cleaned twice daily.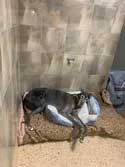 Dogs are walked in our private on-property dog park three times daily, giving them a chance to stretch their legs, sniff the air, and enjoy some sunshine. Food and water are freshened or changed twice daily.
We have an Adaptil "Dog Appeasing Pheromone" diffuser plugged in which constantly provides dogs with "comforting messages".
We have individual lockers for each guest's food, treats, chew toys, and medications.***
Since our boarding supervisors are also trained veterinary assistants, dogs, and cats can be medicated while they are here. We are able to give oral medication, and topical medication, manage bandages, and give insulin injections. Medication administration pricing is available upon request.
While boarding your dog or cat at our full-service veterinary hospital, we can conveniently update vaccines, give allergy injections, do heartworm tests, annual exams, health issue exams, surgeries such as dental cleanings, spays, and neuters, refill medications, and grooming.
Our Boarding Requirements
Our boarding requirements are as follows:
Dogs must be current on their distemper, rabies, Bordetella, and parvovirus vaccines
Cats must be current on their distemper (FVRCP) and rabies vaccines
All boarders must provide proof that they are free from parasites – internal or external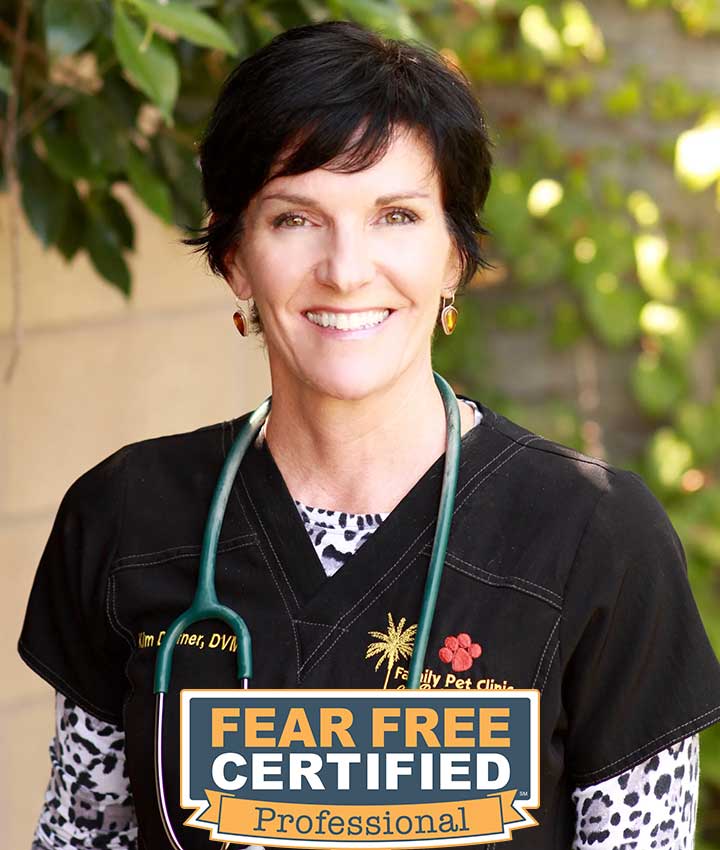 Dr. Kimberly Daffner, our Chief of Staff and "Fear Free" certified veterinarian, has trained her team to handle dogs and cats with skill and gentle care. We are able to board some (but not all) very fearful, anxious, and frightened dogs and cats. We are able to consult with pet owners regarding calming medications such as trazodone for dogs and gabapentin for cats.
Your pets will be supervised from 7:00 a.m. to 6:30 p.m. seven days a week. Your healthy pets will be clean and safe in their comfortable living spaces overnight.
If your dog or cat is medically unstable, we will not be able to board it overnight. We will make recommendations for transfer to a 24-hour medical facility.
Please fax your pet's medical records to us at (310) 376-0016 or email frontdesk@fpcrb.com prior to their stay.
***Please bring only one toy and one blanket. All personal items must have the pet's name inscribed with indelible ink. We have plenty of beds and bedding so no other bedding will be accepted. We request that you bring your pets' normal diet in daily pre-filled baggies.